As the saying goes, "When life throws you lemons make lemonade." That's exactly what Abner Mares  plans on doing by taking his career by the horns so to speak, by deciding to vacate his WBC title and move up to featherweight. Mares could have chosen to stay at the 122lb. division and make his mandatory defense against challenger Victor Terrazas.
I believe this is a bold but dangerous move for Mares who claims, "I accomplished my dreams of winning titles at 118 and 122 pounds," said Mares in a statement to BoxingScene.com. "I'm ready to fight as a featherweight and to achieve one of my goals of being a world champion in three different divisions."
Sadly this move comes directly attributed to the fact that an agreement cannot be reached to face the current WBO champion in the division Nonito Donaire. It feels like Floyd Mayweather Jr vs. Manny Pacquiao all over again. The foolishness of boxing's biggest promoters (Top Rank and Golden Boy) not being able to come together to make a fight that clearly both fighters want, fans, and the media alike, is ridiculous.
The feud between Top Rank and Golden Boy is beginning to be a thorn in the backs of boxing fans; the correlation in a deal not being able to be struck effects possible future fights that fight fans are already mentally matching up in their mind. This effects fighters like Timothy Bradley and Brandon Rios, even Mike Alvarado from ever fighting what seems like a never ending stable of fighters that Golden Boy has at both, junior welterweight and welterweight.
Let's be real here, I love both Rios and Alvarado and I'm sure the sequel will be just as exciting as the first. But how fair is it to Brandon Rios, who soundly defeated Alvarado in a brutal war to do it all over again? Who's to say Rios doesn't come out severely damaged from the rematch? And for what? Maybe to land a shot at Pacquiao or Marquez at 147? Who's to say either guy fights after the proposed 5th fight? Rios could be fighting a plethora of 140lbers that Golden Boy has in their stable like a Danny Garcia, Lucas Matthysse, and Lamont Peterson, among others.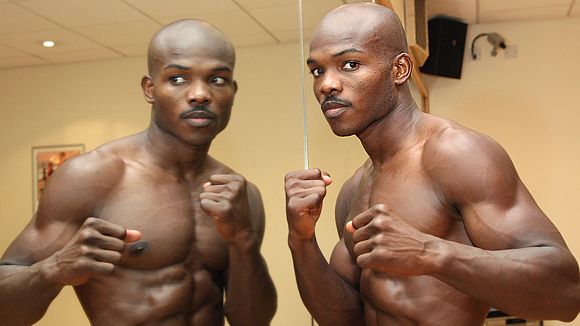 Tim Bradley is another interesting situation. You would think 'officially' beating Manny Pacquiao would land him a major fight at 147 lbs. No, because Top Rank has no other viable 147lber to give Bradley aside from Marquez or re-matching Pacquiao. Both Pacquiao and Marquez are not going to take interim fights before their 5th fight. So instead Bradley was rumored to be fighting Lamont Peterson ( a guy he already defeated) or Yuriorkis Gamboa(a guy who has never fought above 135 lb). The end result is a fighter by the name of Ruslan Provodnikov, who might be an action fighter but has to move up to fight Bradley, and in all honesty is a level below Bradley in skill.   Wouldn't a match with Robert Guerrero, Paulie Malignaggi, or Andre Berto be more intriguing than this?
I apologize that I do not have a solution or restitution to offer either promotional company, but then again I highly doubt they will see the good in any situation resulting in them both working together.
The names that we could mix-and-match and fantasize about, the possibilities of fights being made by intertwining the stables on both promotional companies. The thought alone excites me and depresses me at the very same time knowing the possibility is next to none, of this ever happening.
What do you feel could be done to have Golden boy and Top Rank finally do business together?